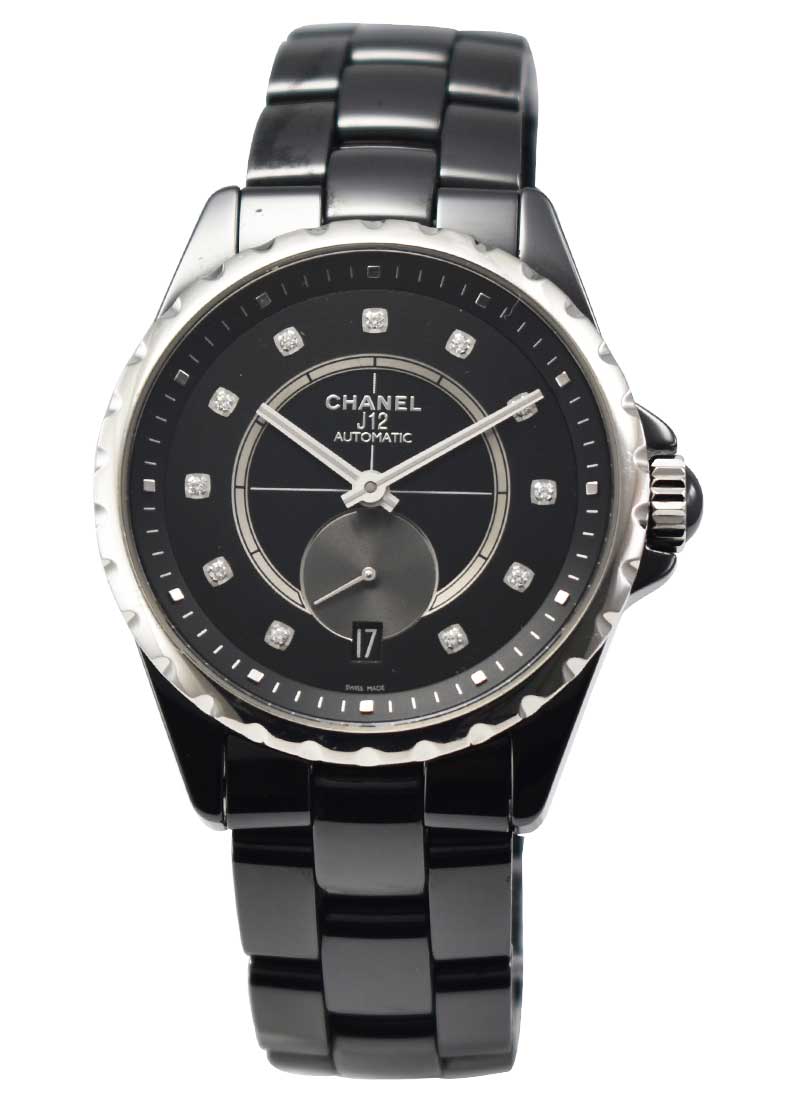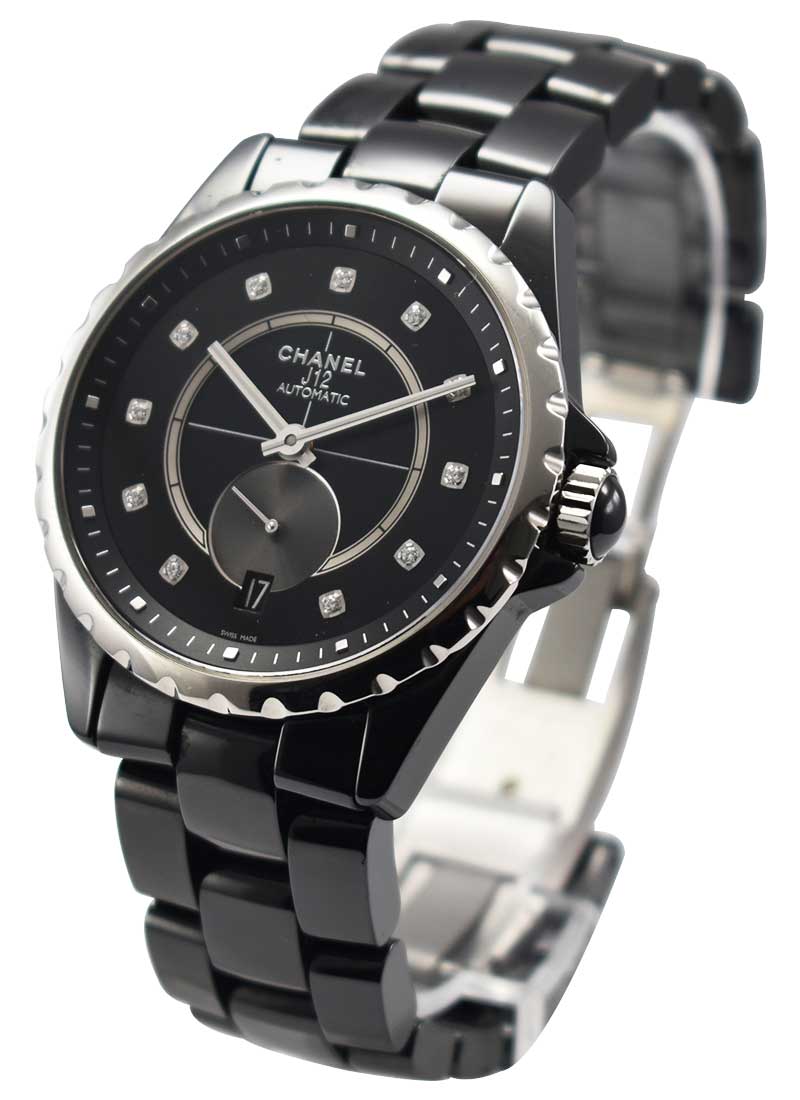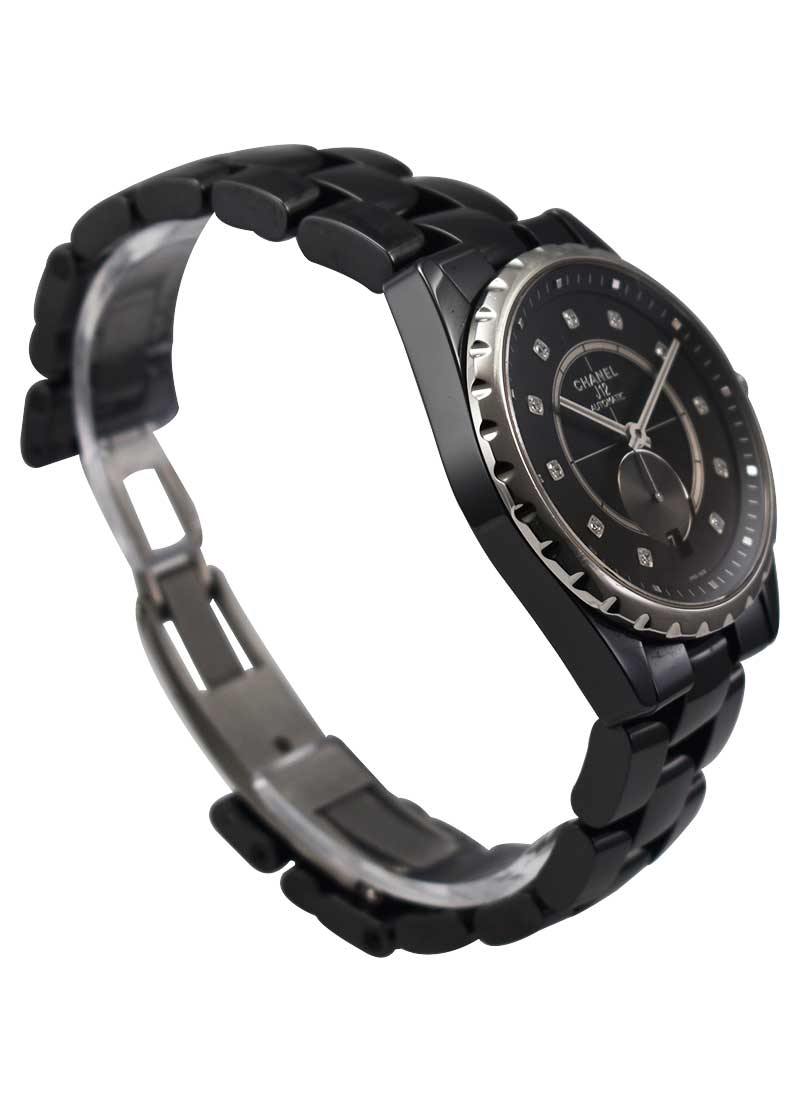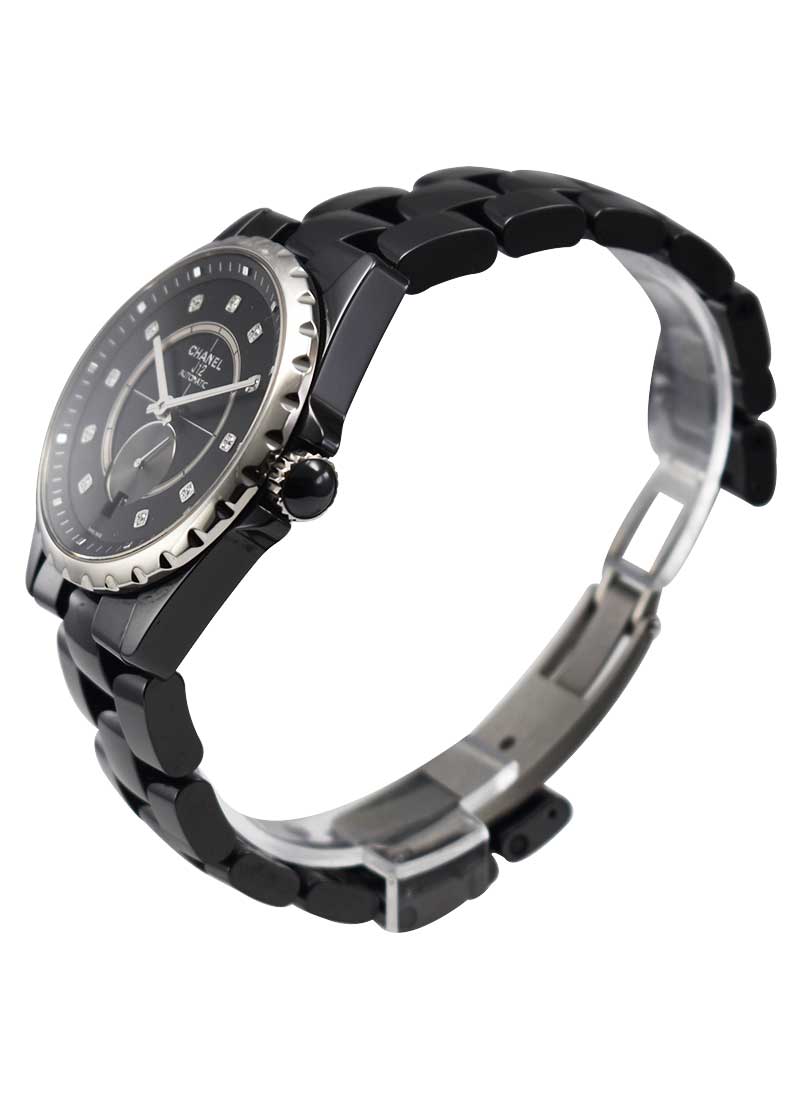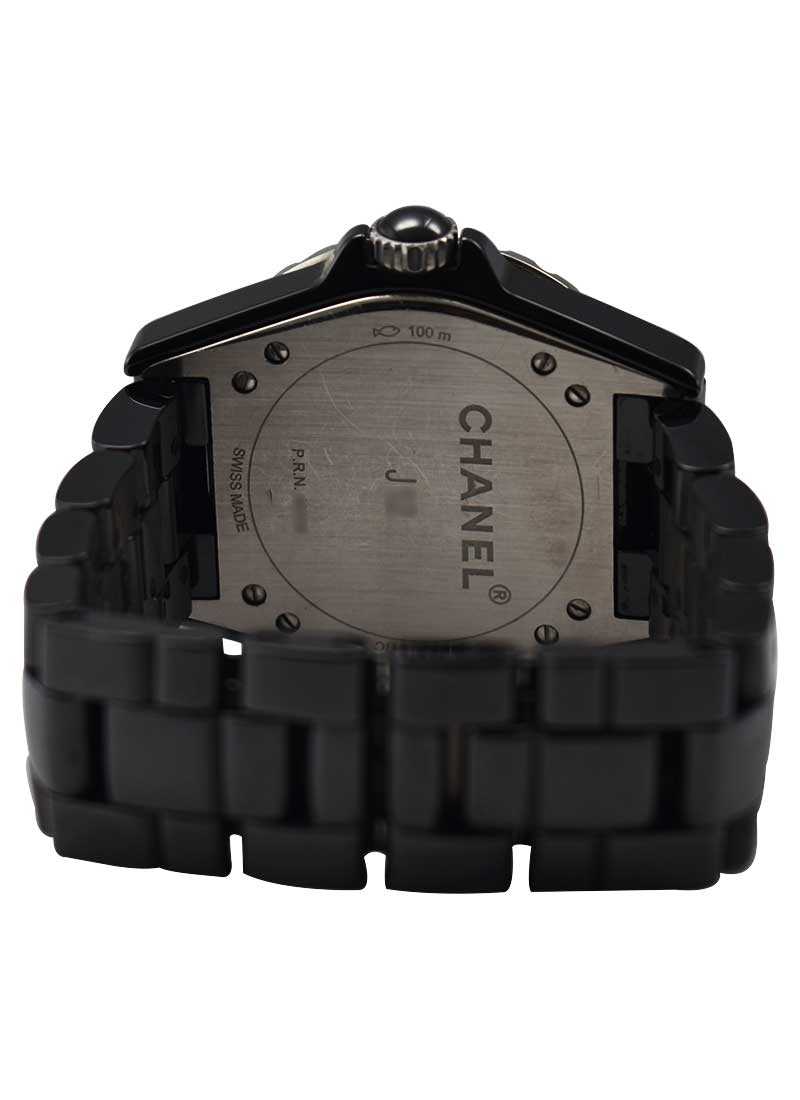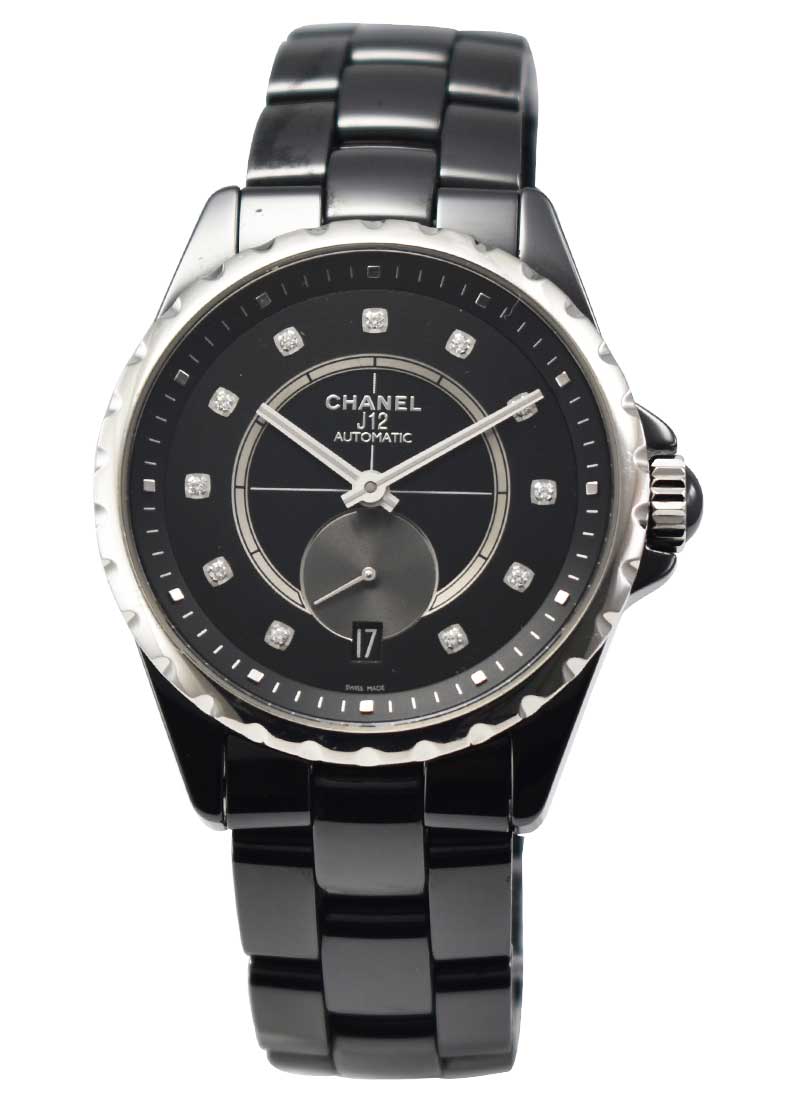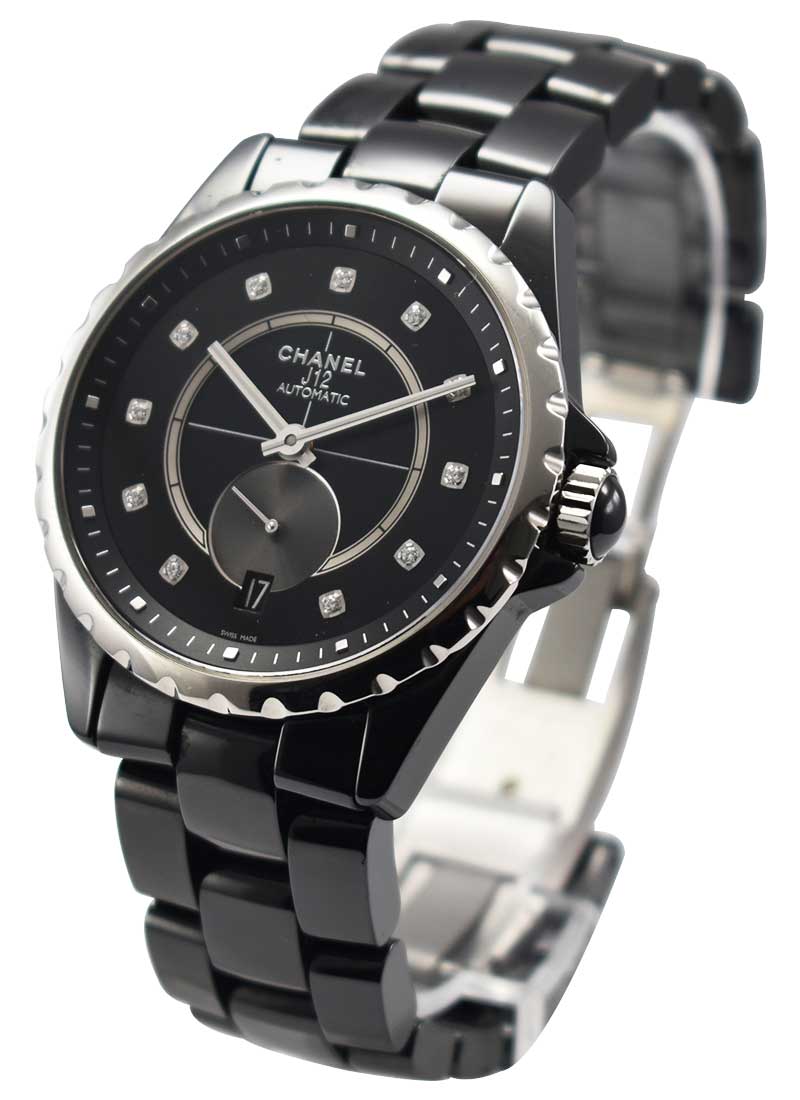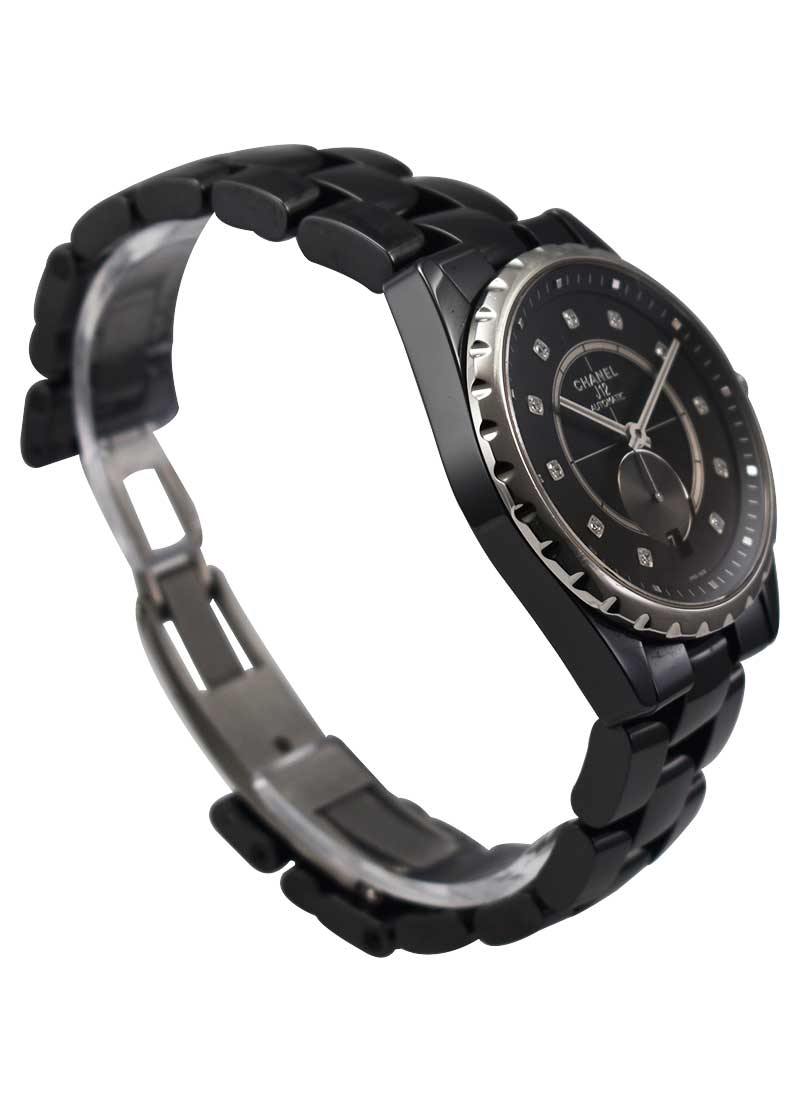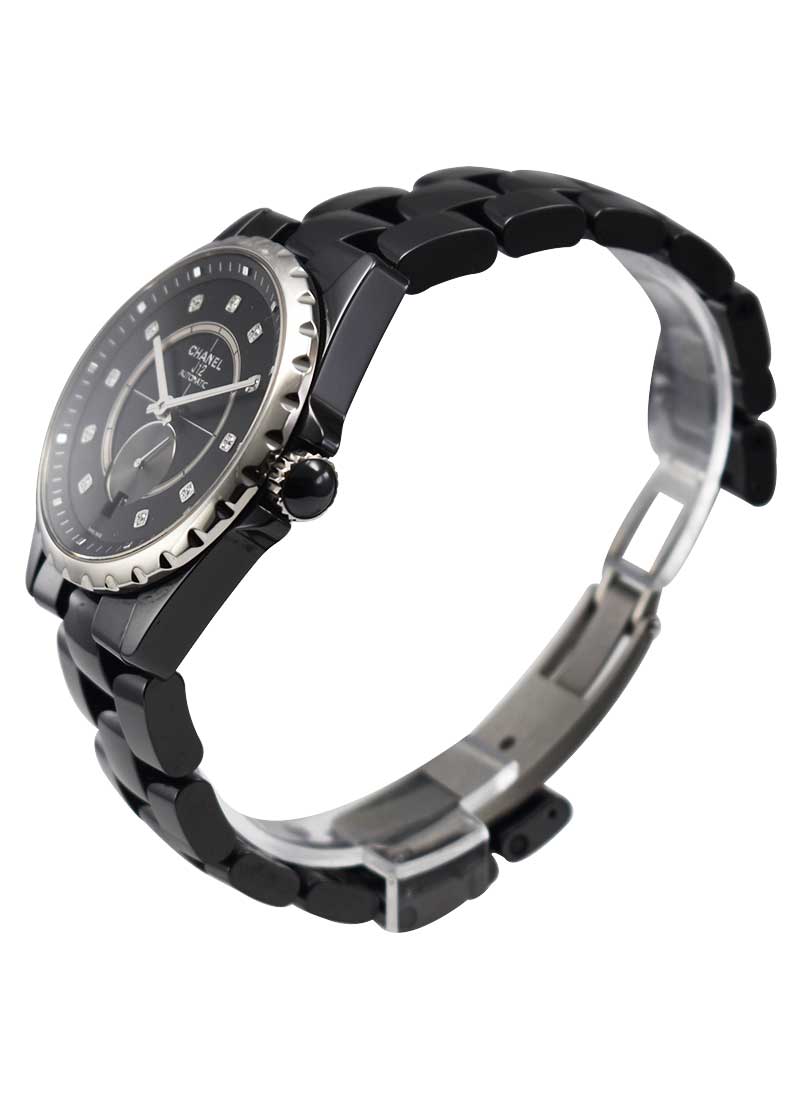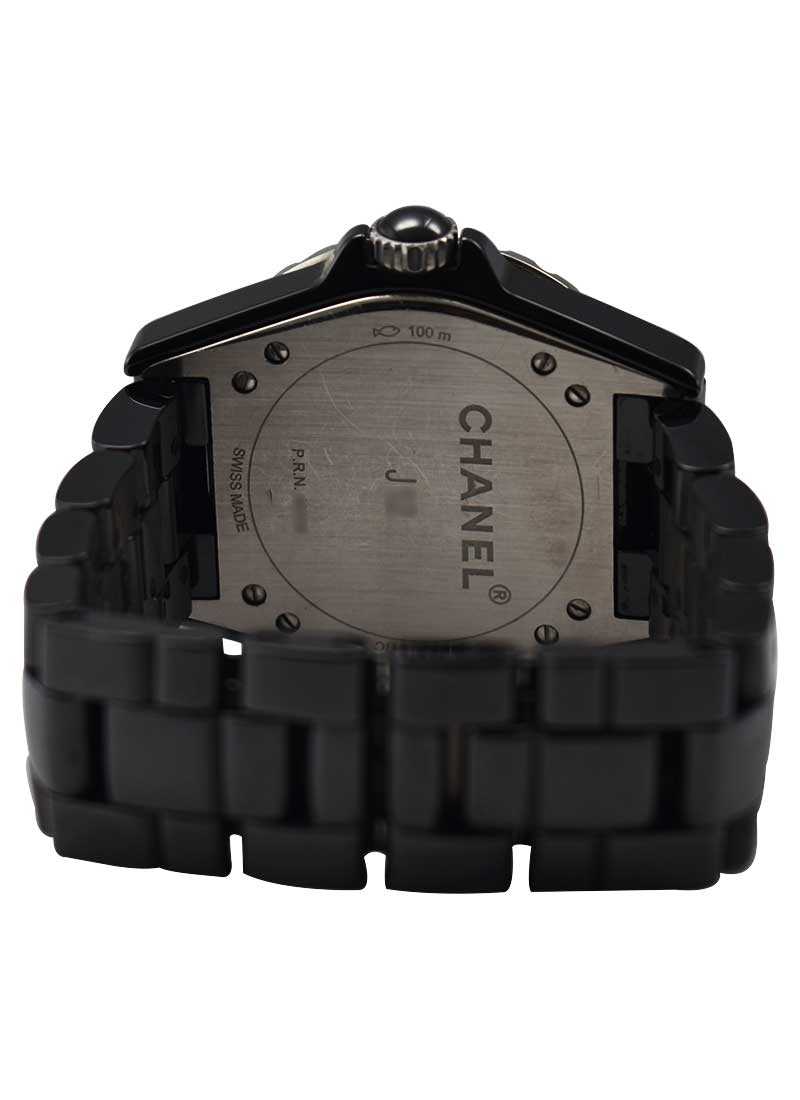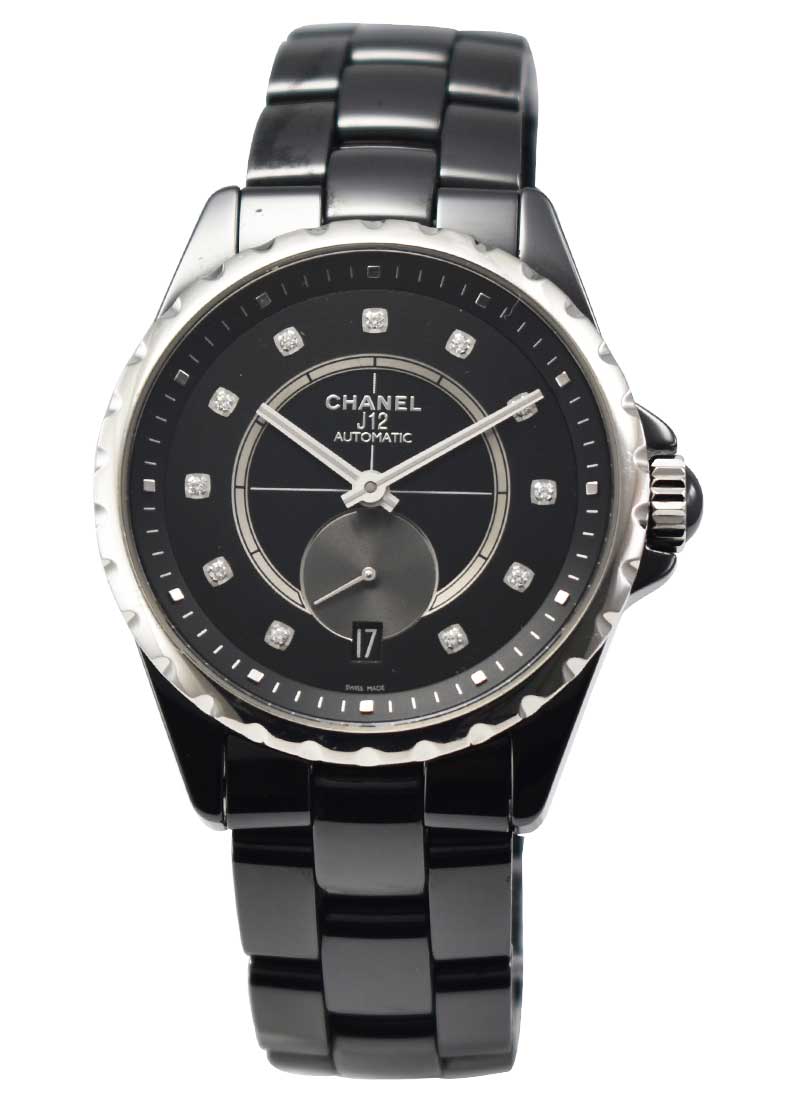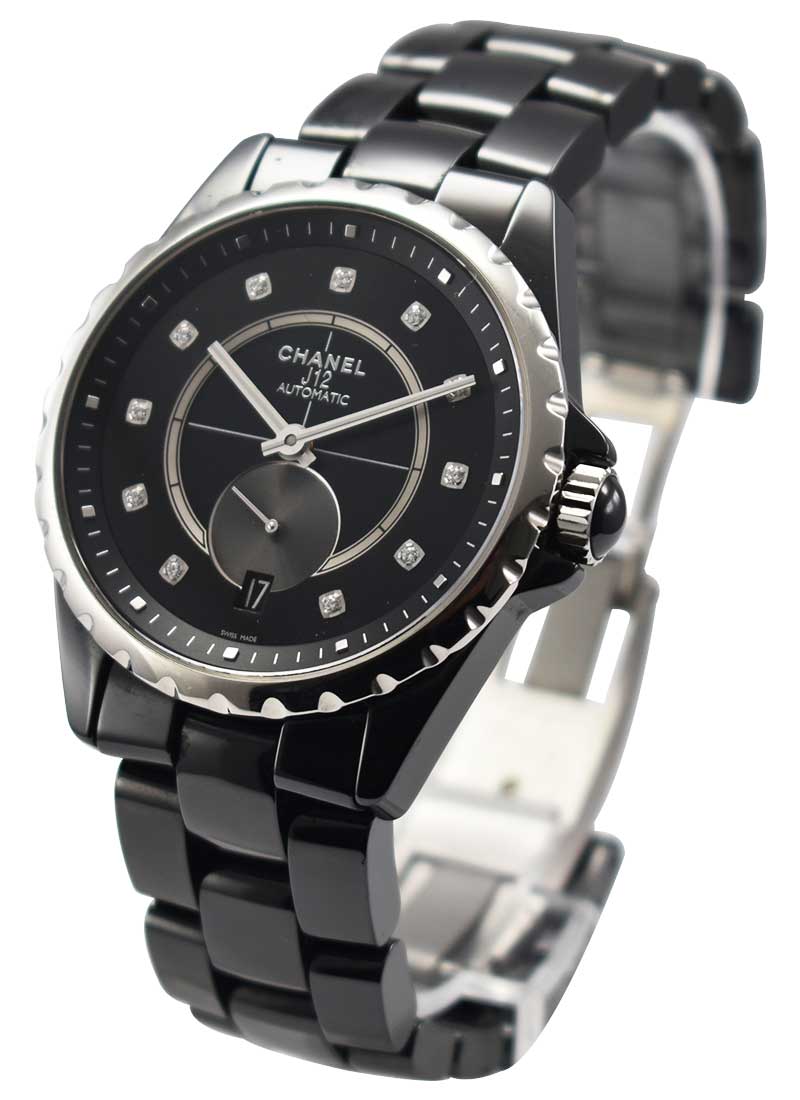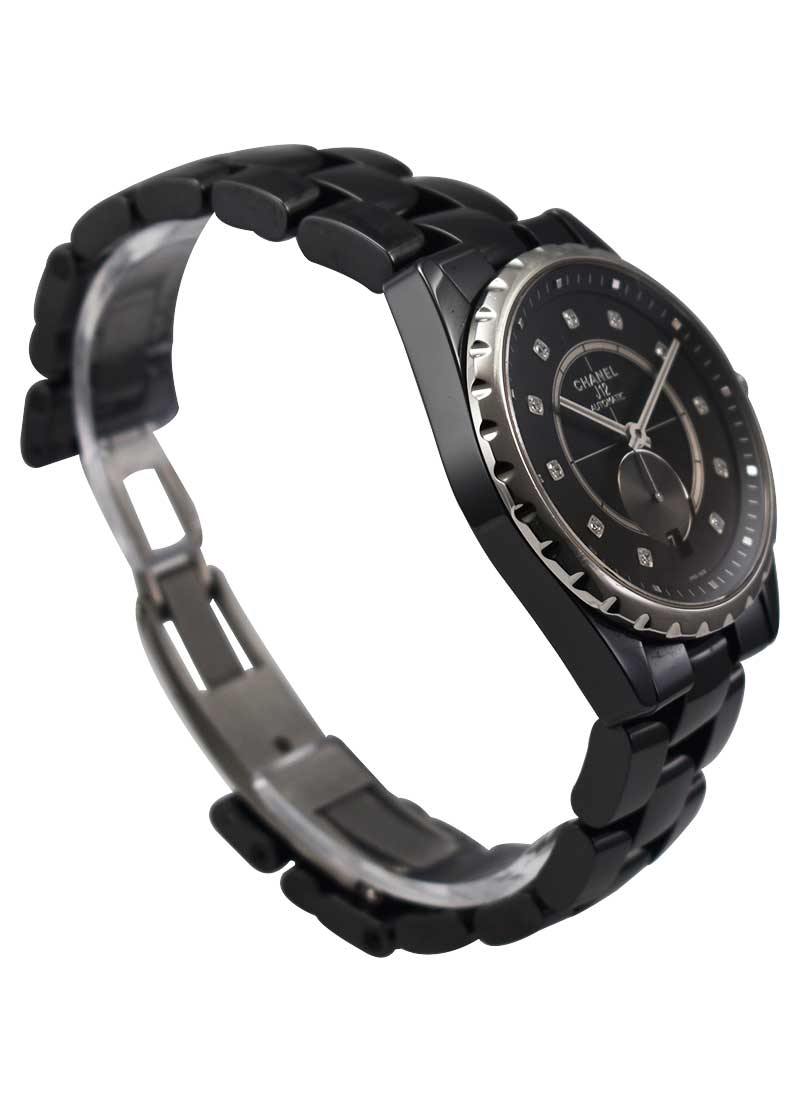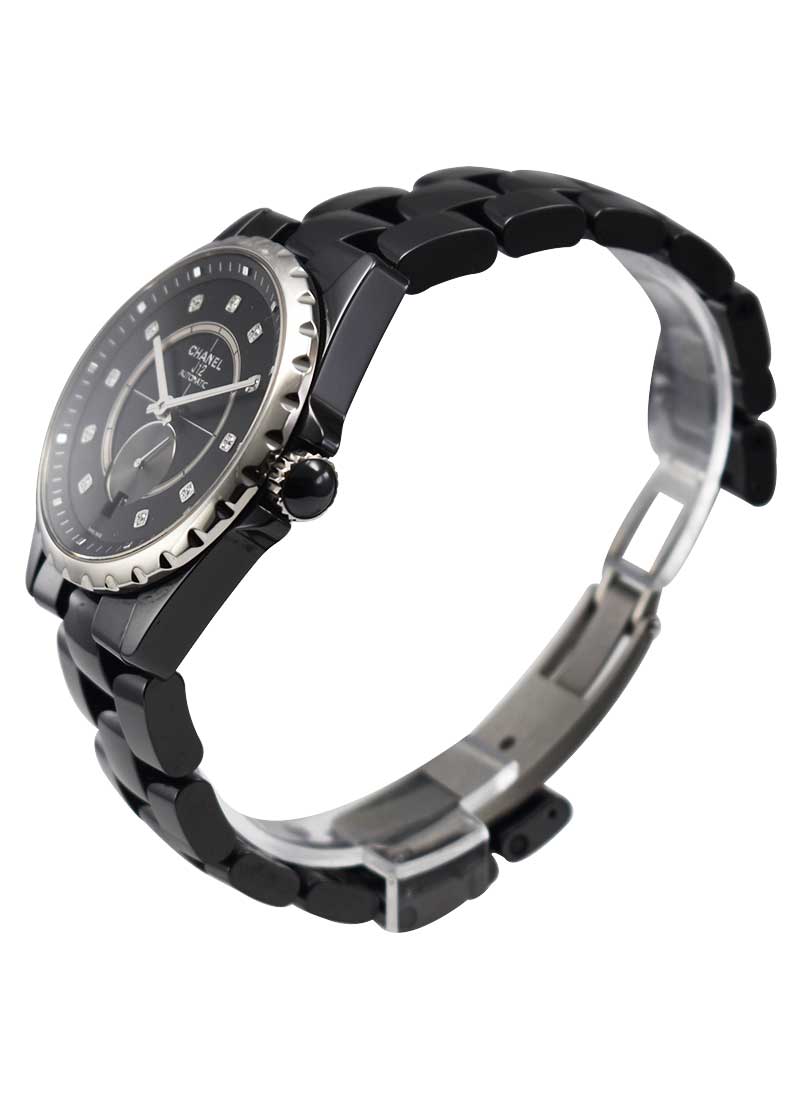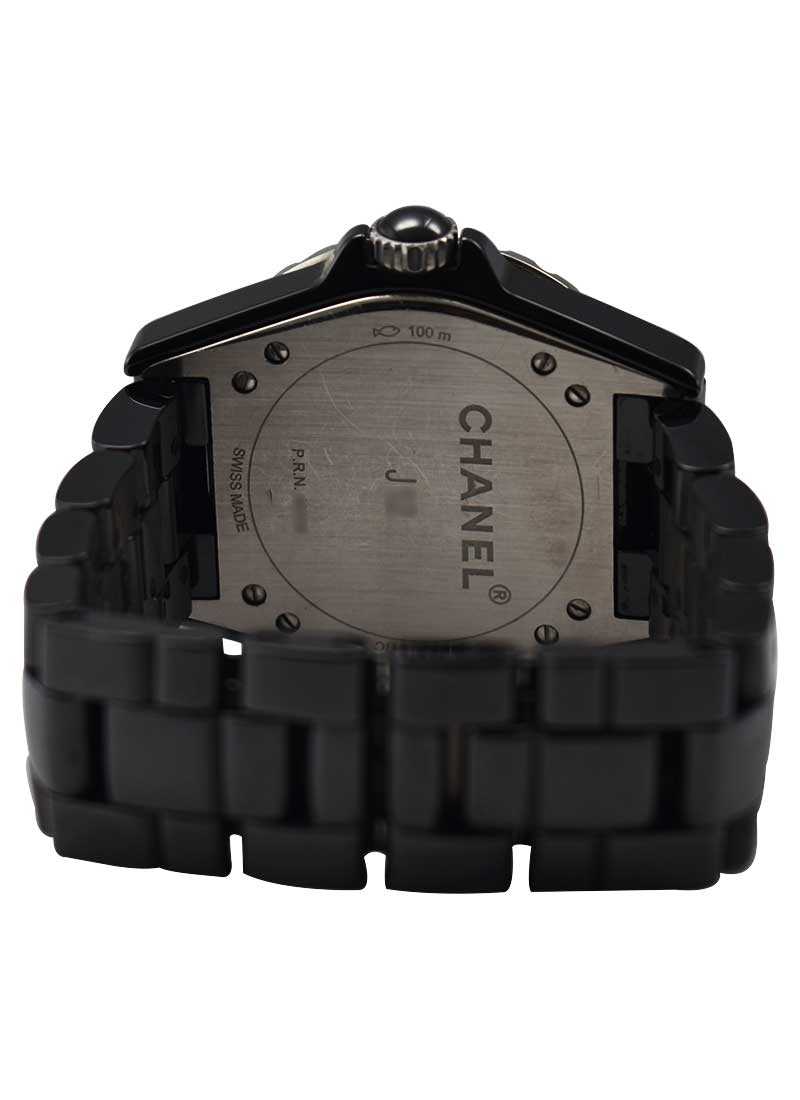 Chanel
J12 Chromatic Mid Size
Grey Diamond Dial with Sub Seconds at 6 o'clock
| | |
| --- | --- |
| Model #: | H4344 |
| Case Material: | |
| Case Size: | 33mm |
| Movement: | Automatic |
| Dial: | |
| Bracelet: | |
| Retail Price: | $6,950 |
Condition: This watch is in Mint Condition.* Missing Box and Missing Papers.
$ 1,950
* We have graded this watch to be 95% - there are minor scuffs or some wear on strap
Message us now on

whatsapp
Description
The J12 is a line of Swiss made luxury watches introduced in 1999 by French haute couture house Chanel. The J12 was launched in 1999 and is considered as a unisex watch. The watch was designed by the artistic director of the house, Jacques Hélleu, who found inspiration in the two worlds he loved most: automobiles and sailing. Chanel uses highly scratch-resistant ceramic for the watch's case and bracelet.

Chanel first stepped onto the horology scene in 1987 with the launch of its octagonal-case Première cocktail watch, created by Jacques Hélleu, who at that point had been the house's artistic director for nearly three decades. But it was the all-ceramic J12, released in 1999 and also designed by Hélleu, that saw Chanel firmly earn its seat at the table. Arnaud Chastaingt, who became director of Chanel's Watchmaking Creation Studio in 2013, calls the J12 "the first revolution of the watch world in the 21st century."

The J12 became the first timepiece that featured a unification of the masculine and feminine and defied gender norms when it comes to watchmaking. Traditionally, men's watches were bigger in size, more mechanically complex and held a more robust and sturdy appearance. Watches designed for women, however, fell more into the jewel
jewelery category – they were dainty, delicate and adorned in things that shimmer. The J12, however, was robust and versatile and suitable for so-called masculine activities, yet was still aesthetically pleasing. As it grew in popularity, Chanel horologists added more features typically reserved for male designs such as moon phases and chronographs. The release also marked the successful merging of high fashion and serious horology. When fashion brands tried to tap into the art previously, it had been more about mode than mechanics.